Buy
Many services, many opportunities to find the ideal candidate!

Subscribe to the CV databank of AlmaLaurea
The subscription to the services offered by Almalaurea enables you to access to the Italian larger graduates'databank including 3.505.000 among the best newly graduated students or graduates having even an 16 years long experience from 78 Italian universities. Moreover, the CVs stored in the databank are certified by universities and constantly updated by the students themselves with the new experiences made.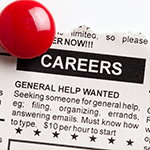 Publish a job offer
Post your job offer in our notice board! Try now the services that make you visible to graduates coming from 78 Italian universities! AlmaLaurea helps you to write a clear, complete and impressive notice. You can specify the necessary qualification for the job, selection modalities, professional development opportunities and any other information that can draw the attention on your notice.