University Orientation tools
If you still have not a clear idea about your educational and professional future, AlmaLaurea can help you.
Effective orientation is the first step towards making informed choices and achieving satisfactory goals.
What are you favourite subjects? Do you know what the job market demand are in terms of skills and professionalism? And what is the profession you consider most suitable for you?
Here are the orientation tools that will help you get clear about your potential, acquire information from official sources and find out about the experiences of those who have previously entered the university and job market.
These orientation paths are only available in Italian.
Find out the most suitable degree programme for you according to your favourite subjects, your ambitions and the experience of those who have already attended that programme.
Find out what professional figures Italian companies are looking for, which skills are necessary to pursue a profession and the university training programmes available in Italy.
orientation tools
To learn more about degree programmes and professions explore our infographics
Degree programme classes infographic
You can start from what you love to study to get to know what professions are most common among those who have already obtained that degree...
Professions infographic
...or you can start from you ideal job to get to know what degree programmes are most popular among those who pursue that very profession today.
Start browsing
You have the possibility to move from one infographic to another, in a virtual path that gives you an overview of the available options.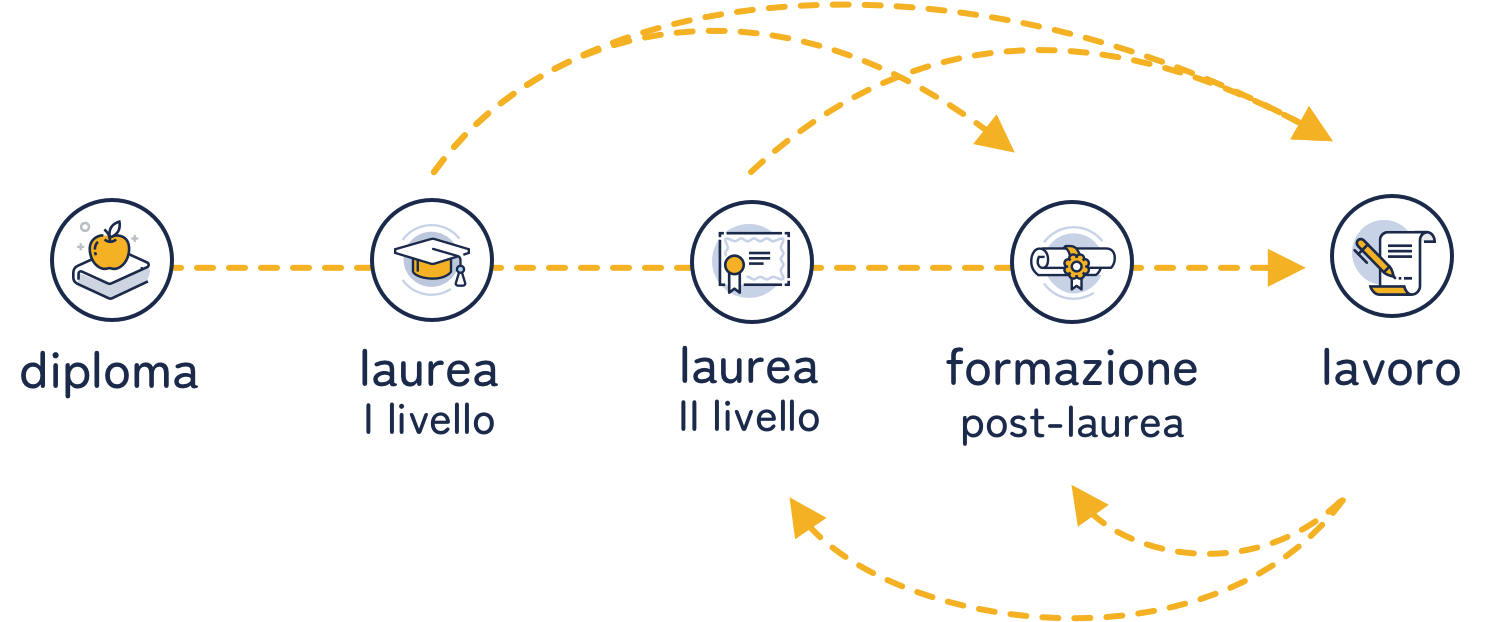 The Guide for students
These contents are currently only available in Italian
Any doubts or questions?
Please go to 'FAQs and Contact Us' section to find out all the information you may need.
Still no answer?
Contact us for any information and we will get back to you as soon as possible
Freephone number
800 720772
Mon-Thu9.00 am to 1.30 pm - 2.30 to 4.00 pm
Fri9.00 am to 1.30 pm
Live chat
Mon-Thu9.00 am to 1.30 pm - 2.30 to 4.00 pm
Fri9.00 am to 1.30 pm