Programme
9:15
Registration
WELCOME ADDRESS
9:30
Valeria Fedeli (MIUR, Minister of Education, University and Research)
OPENING REMARKS
9:45 - 10:15
Loris Borghi (Rector of the University of Parma)
Alberto Felice De Toni (Rector of the University of Udine, CRUI Secretary General)
Ivano Dionigi (President of AlmaLaurea)
PRESENTATION OF THE ALMALAUREA REPORTS
10:15 - 11:00
19TH EDITION OF THE SURVEYS ON PROFILE AND EMPLOYMENT CONDITION OF GRADUATES
REPORTS 2017
Marina Timoteo (University of Bologna, Director of AlmaLaurea)
Silvia Ghiselli (AlmaLaurea)
FIRST SESSION
11:00 - 12:15
THE EUROPEAN FRAMEWORK
Chair: Gilberto Antonelli (University of Bologna, AlmaLaurea Strategic Scientific Committee)
GRADUATES AND GRADUATE JOBS IN EUROPE: A PICTURE OF GROWTH AND DIVERSIFICATION
Francis Green (UCL Institute of Education and Center for Global Higher Education, London)
Discussant:
Fabio Manca (OECD)
ROUND TABLE
12:15 - 13:30
STUDENTS AND GRADUATES ENTREPRENEURSHIP: WHICH ROLE FOR UNIVERSITIES?
Chair: Francesco Ferrante (University of Cassino, AlmaLaurea Strategic Scientific Committee)
Gino Gandolfi (University of Parma, Prorector for Development of Business Relations and the Territory)
Marco Galvagno (University of Catania, head of Contamination Lab)
Antonio Carta (Parma Union of Industrialists)
Antonio Davola (Sant'Anna High School of Pisa, Research student, Founder of Ales Tech)
13:30
Lunch
SECOND SESSION
15:00 - 16:30
THE CHINA PERSPECTIVE
Chair: Fabio Rugge (Rector of the University of Pavia, CRUI Delegate for International Relations)
GRADUATE EMPLOYMENT: FROM THE EMPLOYMENT RATE TO THE QUALITY OF EMPLOYMENT
Ye Jingyi (Vice-president, University Council of Beijing University)
Discussant:    
Gilberto Antonelli (University of Bologna, AlmaLaurea Strategic Scientific Committee)
ROUND TABLE
16:30 - 17:45
INDUSTRY 4.0: WHAT EVOLUTIONARY TRAJECTORIES FOR JOBS AND SKILLS?
Chair: Maurizio Del Conte (Bocconi University, President of ANPAL)
Massimo Bertolini (University of Parma, Delegate for Lean and Processes' innovation, Director of Future Technology Lab)
Riccardo Illy (Entrepreneur)
Amanda Kornecka (University of Bologna, Graduated in economics)
Antonella Marsala (ANPAL Servizi, Head and Project Manager)
Maria Savona (SPRU, University of Sussex)
CONCLUSIONS
17:45
Marco Mancini (Head of Department for Higher Education and Research, MIUR)
Daniele Livon (General Director for Programming, Coordination and Financing of Institutions of Higher Education, MIUR)
---
Languages of the Conference: Italian and English with simultaneous translation
---
Sign up
Online Registration is closed. You can still register in place.
---
Venue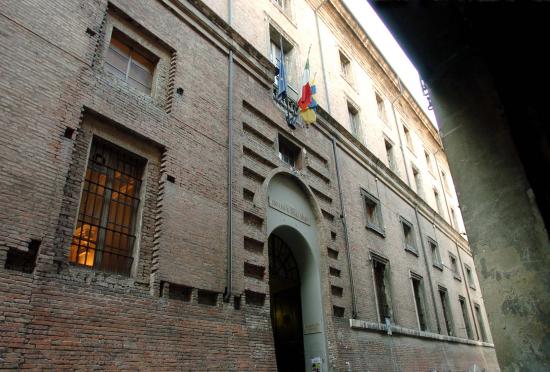 University of Parma
Aula Magna
Sede Centrale
Via Università, 12
40121 Parma
How to get to the conference venue
By train and by bus
The conference venue is a 15 minute walk from railway station (1 km). Catch bus n. 1 or 8
By car
A1, Autosole - Milano-Napoli (E35) - Exit Parma
A15, Autostrada della Cisa - Parma - La Spezia (E31) - Exit Parma Ovest Pontetaro
www.infomobility.pr.it
By plane
Parma Airport Giuseppe Verdi, only a few kilometres from the city centre, can easily be reached both by car and by bus
Radio Taxi h24: tel. +39 0521 252562
---
Contacts