Acts
The Consorzio Interuniversitario AlmaLaurea presents the 2018 Reports on Profile and Occupational condition (XX Edition).
The surevey was conducted on graduates from 74 universities belonging to the Consorzio Interuniversitario
AlmaLaurea.
AlmaLaurea's Report on graduates' Profile reviewed the academic achievement of over 276.000 graduates in 2017:
namely, 157.000 first-cycle's degrees, 81.000 second-cycle's degrees, and 36.000 single-cycle's degrees.
AlmaLaurea's Report on graduates' Occupational condition reviewed 630.000 graduates with a first-cycle's or second-cycle's degree from 2016, 2014 and 2012 that had been contacted one, three and five years after graduating.
---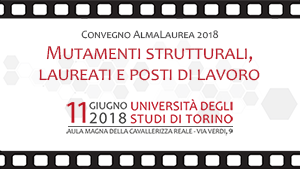 Watch the videos (italian)
---
Programme
8.45 am
Registration
OFFICIAL WELCOME AND OPENING REMARKS
9.00 am - 10.00 am
Gianmaria Ajani (Rector of the University of Turin)
Gaetano Manfredi (Rector of the University Federico II of Naples, CRUI President)
Ivano Dionigi (AlmaLaurea President)
Giuseppina De Santis (Councillor for Productive Activities, Innovation, Research and Universities Relations, Piedmont Region)
PRESENTATION OF THE ALMALAUREA REPORTS
10.00 am - 10.45 am
20TH SURVEYS ON THE PROFILE AND EMPLOYMENT CONDITION OF GRADUATES - 2018 REPORTS
Marina Timoteo (University of Bologna, AlmaLaurea Director)
FIRST SESSION
10.45 am - 11.30 am
GAPS BETWEEN GRADUATION AND HIRING IN LABOUR MARKETS
Presiding: Alberto Felice De Toni (Rector of the University of Udine, Secretary General of CRUI)
Key note speech on
LABOUR MARKETS PERFORMANCE OF GRADUATES IN EUROPE: A COMPARATIVE VIEW
Golo Henseke (Centre for Research on Learning and Life Chances, University College, London – Centre for Global Higher Education, London)
Discussant
Giovanni Guidetti (Università di Bologna)
ROUND TABLE
11.30 am - 1.00 pm
TRACER STUDIES AND EMPLOYMENT OF GRADUATES
Moderator: Antonietta Mira (University of Insubria, Università della Svizzera Italiana, AlmaLaurea)
Speakers
Silvia Ghiselli (AlmaLaurea)
Roberto Leombruni (University of Turin)
Sara Romanò (University of Turin)
Francesco Ferrante (University of Cassino and Southern Lazio)
Alessia Forti (Labour Market Economist - Skills and Employability Division - Directorate for Employment, Labour and Social Affairs - OECD)
1.00 pm - 2.15 pm
Lunch
ROUND TABLE
2.30 pm - 3.45 pm
UNIVERSITY PIPELINES AND INEQUALITIES
Moderator: Sandro Momigliano (Director of ANVUR - National Agency of Evaluation of the University System)
Speakers
Davide Cristofori (AlmaLaurea)
Dalit Contini, Andrea Scagni, Guido Salza (University of Turin)
Claudio Ceccarelli (Integrated System of Work, Education and Training, ISTAT)
Boike Rehbein (Humboldt University, Berlin)
ROUND TABLE
3.45 pm - 5.00 pm
UNIVERSITY OF INTERNATIONAL STUDENTS
Moderator: Fabio Rugge (Rector of the University of Pavia, CRUI Delegate for International Relations)
Speakers
Claudia Girotti (AlmaLaurea)
Roberta Ricucci (University of Turin)
Luciano Saso (Prorector of the European University networks, University of Rome, La Sapienza)
Diana Aguiar Vieira (Prorector of the Polytechnic Institute of Porto; ISCAP, Porto Accounting and Business School)
CONCLUSIONS
5.00 pm - 5.30 pm
Daniele Livon (Director general for Programming, Coordination and Financing of Higher Education Institutions, MIUR - Ministry of Education, University and Research)
---
Conference Languages: Italian and English with simultaneous interpretation
---
Sign up
Online Registration is closed. You can still register in place.
---
Venue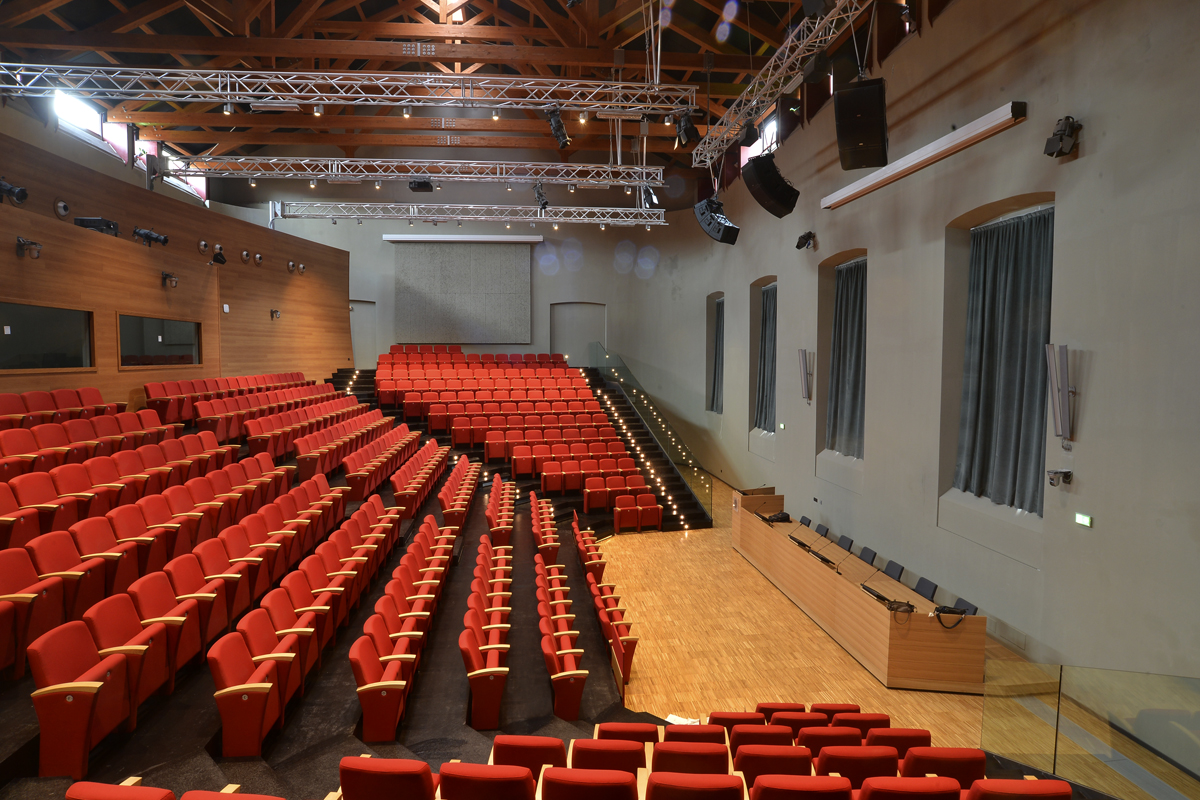 Universiy of Turin
Aula Magna
della Cavallerizza Reale
Via Verdi, 9
10124 Torino
How to get to the conference venue
By train and by bus
The conference venue is a 15-20 minute walk from railway station "Torino Porta Nuova" (1,5 km).
Catch bus n. 6 or 68 (www.gtt.to.it)
By car
The conference venue is in Limited Traffic Zone of Turin City Centre.
Highways: A4 Torino-Trieste; A21 Torino-Brescia; A21 Torino-Piacenza - A1 Piacenza-Napoli; A1 Piacenza-Bologna - A14 Bologna-Taranto
Parcheggi
By plane
Turin Airport
Torino City Centre is linked with Turin Caselle International airport with bus every 15'/30' with stops in Torino Porta Nuova and Porta Susa train stations, via Verolengo via Assisi, in Borgato T.se and Caselle T.se.
Radio Taxi h24: tel. 011 5737 - 011 5730
---
Contacts
---
Browse gallery